The SEVA 2018 Convention is one that you don't want to miss!
Featured speakers and topics are being finalized. Please check back for updates.
Ready for some recreational fun? Register for the golf tournament, participate in the beach volleyball tournament or play a game of murbles. Sign-up sheets for beach volleyball and Murbles will be located in the SEVA registration area.
*A Murble is an over-sized marble used in the outdoor sports game called Murbles. Playing the game of Murbles requires no special skills. This group game is fun for players of all ages. http://murblegame.com

Silent Auction
The Convention will once again feature our annual silent auction, where attendees can engage in some friendly competition to win an array of donated items. A percentage of the proceeds will go to the Alan Plaisted Scholarship Fund, which provides NAMA educational scholarships for SEVA industry professionals. The remaining funds will be used to further grow the SEVA Convention.

Some Suggested Donations:
Gift certificates to restaurants or any retailer
Tickets to a sporting event, play or concert
Sports equipment or memorabilia
Vending machines and other related items
Cases of product

If you would like to donate an item to the auction, please contact Lee Williams, Silent Auction Chair, at lwilliams@refreshments.net.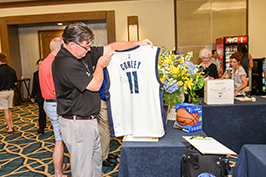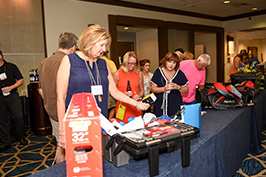 The Alan Plaisted Scholarship Fund
Established by the Plaisted Family to advance educational opportunities for all SEVA state members, the Alan PlaistedScholarship Fund was developed in honor and memory of Alan Plaisted. The Alan Plaisted Scholarship Fund includes one all-expense paid scholarship for the 2018 NAMA/MSU Executive Development Program. The 2018 recipient will receive full tuition to this program valued at $3,475.00, plus airfare/transportation costs and lodging.