About SEVA
SEVA (Southeastern Vending Association) is comprised of seven state vending association members including Alabama, Arkansas, Florida, Georgia, Louisiana, Mississippi and Tennessee. SEVA's purpose is to facilitate an annual convention allowing the state association members to network with their suppliers and individual members.
Originally formed in 1981 as the Vending Machine Association of the Gulf South (VMAGS), the organization's purpose was to merge the annual tri-state convention held by Alabama Vending Association (AVA), Mississippi Automatic Merchandising Association (MAMA) and Vending Machine Operators of Louisiana (VMOL). VMAGS was officially incorporated in 1981 in Alabama. In 2003, Georgia Automatic Merchandising Council (GAMC) joined the organization followed by Tennessee Automatic Merchandising Association (TAMA) and the Automatic Merchandising Association of Florida (AMAF). Due to the growing participation in VMAGS, the name changed to Southeastern Vending Association (SEVA) to include all its members. In 2019, SEVA welcomed Arkansas Vending Council (AVC) to the organization.

SEVA Convention 2020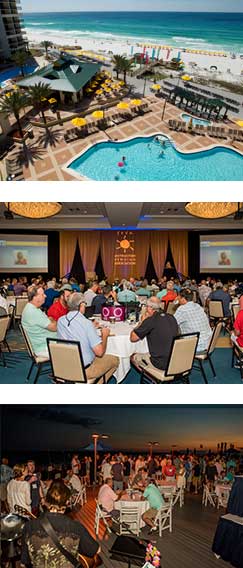 Celebrating its 15th year, the 2020 SEVA Convention will host six states in one location with an expected attendance of over 250 participants and 50 operator companies represented. As a whole, the SEVA operators represent over $400 million in sales volume, 1,500 routes and 60,000 machines. Join us for this popular two-and-a-half day event that allows networking, education, family fun and the opportunity to move your business forward. SEVA welcomes all vending, coffee service and foodservice industry members to the 2020 SEVA SUMMER CONVENTION.

The 2020 convention will kick-off with an opening night party beachside. This fun night allows attendees to mingle, catch-up with industry friends, operators and suppliers, and also build new relationships. The second night features a seated dinner with special entertainment. The popular Supplier Showcase, which affords attendees valued time with our much appreciated sponsors, learning about their company and products, will continue as a lunch event. The last night of SEVA leaves valuable networking time for suppliers and operators.

Get inspired by professional speakers. The convention will offer multiple professional development opportunities over two mornings. The afternoons will be filled with group activities including the Wilbur Langston Memorial Golf Tournament, the Beach Volleyball Tournament and Dolphin & Snorkeling Cruise. There is an activity for everyone. Be sure to pack your golf shoes, flip flops and sunscreen for fun-filled, fresh air afternoons.

From the Convention Chairman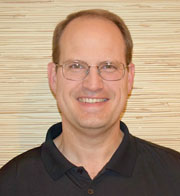 I am very excited to serve as the 2020 SEVA Chair as we celebrate our 15th year with this conference. The SEVA board, comprised of some of the industry's finest members, has given a lot of thought to the upcoming conference. We have discussed trends, how changes have affected us from a supplier and operator side, expectations for the future, and much more. With these discussions, we continue to strive to provide informative educational sessions involving topics that affects us. We also provide excellent networking opportunities as well as team building and family activities, and evaluate and invest in opportunities to bring the most to our members and sponsors. Our industry thrives in an ever-changing environment and SEVA is here to support you, our members, and keep you abreast of these changes including governmental affairs, technology and business trends. This year's convention theme "SEVA 2020: People, Purpose, Passion" focuses on what lies ahead for the vending industry while incorporating the beautiful Emerald Coast, where our conference is hosted. SEVA 2020 will include our recently added and popular sponsorship opportunities and events as well as new activities and entertainment

The Hilton Sandestin Beach Golf Resort & Spa, located directly across Highway 98 from the Sandestin Resort, provides an excellent beachside venue for SEVA. It is a wonderful family and convention friendly full-service beachfront resort. The resort offers numerous amenities including a spa, golf, multiple pools, beach activities, shopping, and fantastic dining. There is something for everyone to do beachside. Consider making part of your convention visit into an extended vacation. Bring your family and your team!

Visit the SEVA website for event updates and "like" us on Facebook for the most up-to-date information.

I look forward to seeing everyone at the beach.
- Lee Williams